Meet Chef Wes from Red Sky Cafe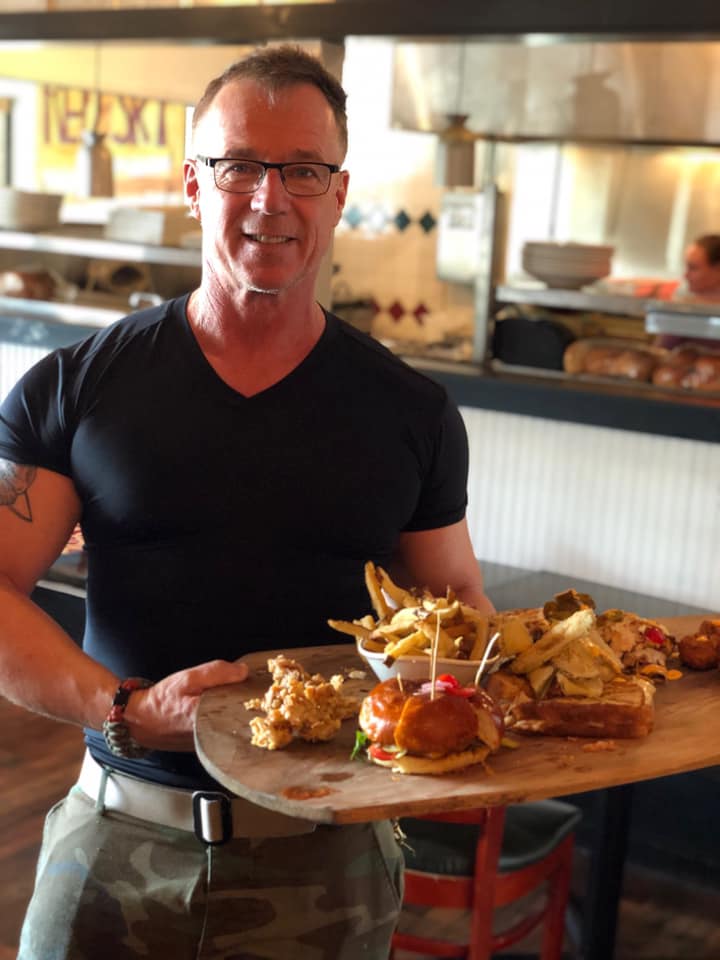 Wes Stepp, owner of the Duck, NC, restaurant, Red Sky Cafe, has been a well-known chef at Outer Banks restaurants for more than 30 years. He worked at Kelly's restaurant for several years before purchasing Red Sky Cafe and turning it into one of the most popular restaurants in Duck and, indeed, the entire area.
Originally from West Virginia, Chef Wes joined the Outer Banks restaurant scene after attending Marshall University. His skill and passion for culinary skills – both the preparation and the presentation – set him apart from other chefs working here at that time. And that reputation preceded him when he decided to venture into the world of owning his own restaurant. Red Sky was a hit from the start. And since then, Wes has also created a thriving catering business, serving weddings and corporate events from Carova to Hatteras. He and his team have become known for their professionalism mixed with genuine care and fun.
Chef Wes is passionate about creating food that tastes great and that's also very good for you. His Tastefully Fit recipes are featured on both the lunch and dinner menus at Red Sky. And they can also be incorporated into his Chefs on Call service where his highly trained chefs and staff bring their talents to your own kitchen, preparing, presenting, serving and cleaning everything up before they leave.